RIIHAN309F
Conduct telescopic materials handler operations
Course Description
This course is aimed at providing the necessary skills and knowledge to operate a telescopic materials handler (telehandler) safely and efficiently. The course is a mixture of in class theory, practical demonstration and assessment covering all aspect of operation including legislation; hazards and risk control; planning; pre-use inspections; load charts; load characteristics; attachments; safe operation; transport; reporting procedures; shut down and post operation checks.
Career Opportunities
This course is suited to those interested in civil construction, extractive, earthmoving, transport and Logistics and similar industries.
Core Units
Course Requirements
On completion of the course, participants will have gained the following skills and knowledge in:
Plan Operations: Hazard management and consultation
Pre-operational Inspections: on the telehandler and each type of attachment being conducted
Operate: Attach, secure, lift, carry and place materials
Operate: Select, remove and fit attachments
Conclude Operations: Parking, securing the equipment and following site specific procedures
RIIHAN309F


Conduct telescopic materials handler operations
Read MoreRead Less
Course Delivery
This course is delivered in a classroom environment as well as significant practical elements outside of the classroom.
Program Length
The mode of delivery for this course is one day face to face.
This course does attract Construction Skills Queensland (CSQ) funding for eligible students. For further details on eligibility requirements, please contact our office on 1300 010 185.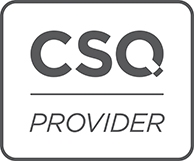 Funding Available!
Eligibility criteria applies. Contact DGT for more information.