HLTAID011
Provide First Aid
Course Description
Learn first aid and cardiopulmonary resuscitation (CPR) skills to prepare you for emergency situations in the community and at a workplace through DGT's First Aid course.
You will learn how to:
manage unconscious breathing and non-breathing adults
manage unconscious non-breathing infants
recognise the signs and symptoms of common injuries and illness and provide appropriate first aid treatment, and
provide an accurate report of first aid incidents.
The course is a blended delivery of online and face to face learning and assessment activities.
A First Aid certificate will be valid in the workplace for three years. The CPR component is valid for 12 months.
Career Opportunities
This course is suitable for people who work in health care, aged care, teaching, resources, drilling, construction and trades, and hospitality industries.
Core Units
Course Requirements
To undertake this training, participants must:
Have sufficient English language and visual interpretation skills.
Undertake practical training and assessments at floor level (this includes demonstrating CPR on a manikin for a period of two minutes. If you have poor mobility or a current injury please discuss this with the DGT team prior to booking).
Provide a consent form completed by your legal guardian if you are under the age of 18.
Have access to a computer or tablet with internet access for online pre-course activities.
Complete all online pre-course learning and assessment prior to attending the face to face workshop.
To enrol in this course, please contact DGT.
HLTAID009


Provide cardiopulmonary resuscitation

HLTAID010


Provide basic emergency life support
HLTAID011


Provide First Aid
Read MoreRead Less
Course Delivery
Delivered at DGT Training Centres in Toowoomba and Brisbane (Meadowbrook). Ask us about on-site bookings for large groups.
Program Length
Self-paced online pre-course reading and theory assessment, plus one day of face to face classroom practical training and assessment.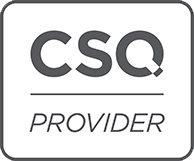 Funding Available!
Eligibility criteria applies. Contact DGT for more information.