LVR / CPR
Perform Rescue from a Live LV Panel
Course Description
This course provides you with the skills and knowledge to manage casualties in an emergency low voltage panel situation until emergency help arrives.
This training courses teaches:
Perform Cardiopulmonary Resuscitation (CPR)
How to treat and care for burns and scalds
Electrical Safety Act 2002
Employer and employee obligations
How to operate a low voltage rescue kit
Rescue examples (theory and practical)
Career Opportunities
This course is suitable for those in healthcare, aged care, teaching, resources, drilling, construction and hospitality industries.
Core Units
Course Requirements
To undertake this training, participants must:
Have sufficient English language and visual interpretation skills.
Undertake practical training and assessments at floor level (this includes demonstrating CPR on a manikin for a period of two minutes. If you have poor mobility or a current injury please discuss this with the DGT team prior to booking).
Provide a consent form completed by your legal guardian if you are under the age of 18.
Industry standards for refresher training vary from state to state. Most states recommend refresher training for this unit every 12 months.

To enrol in this course, please contact DGT.
UETTDRRF06


Perform Rescue from a live Panel
HLTAID009


Provide cardiopulmonary resuscitation
Read MoreRead Less
Course Delivery
Delivered at DGT Training Centres in Toowoomba and Brisbane (Meadowbrook). Ask us about on-site bookings for large groups
Program Length
Self-paced online pre-course reading and theory assessment, one day of classroom and practical training.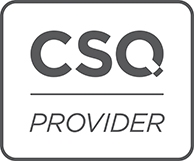 Funding Available!
Eligibility criteria applies. Contact DGT for more information.