TLILIC0023
Licence to operate a slewing mobile crane (up to 60 tonnes)
Course Description
This course or unit of competency often referred to in industries as a C6 crane ticket, includes the theoretical and practical components to meet the skills and knowledge required to be able to safely operate a slewing mobile crane with a Maximum Rated Capacity (MRC) up to 60 tonnes for the high-risk work licence class C6.
Participants will gain the following skills and knowledge:
Plan for the safe and effective operation of a slewing mobile crane (up to 60 tonne capacity)
Identify and report damage or defects
Conduct routine pre and post operational crane checks
Correctly set up the crane
Conduct test lifts and transfer loads
Use controls, outriggers and safety equipment
Move loads using best mobile practice
Communicate effectively with dogman / rigger
Load calculations and movement
Career Opportunities
Upon successful completion of this course, licence holders will be able to work in the civil, resource or general construction industries where work is being undertaken in a crane up to a 60 tonne capacity
Core Units
Course Requirements
To obtain a High Risk Work Licence, students must be 18 years of age to complete final assessments and apply to Workplace Health and Safety Queensland for their licence.
TLILIC0023


Licence to operate a slewing mobile crane (up to 60 tonnes)
Read MoreRead Less
Course Delivery
This course requires face-to-face training and is delivered at our DGT facilities in Toowoomba or Brisbane (Meadowbrook), or alternatively can be delivered on-site for clients with suitable industry training facilities and resources to complete all training and assessment requirements
Program Length
Five (5) days with training and assessment completed in the duration of the course
DGT Employment & Training is a proud recipient of Construction Skills Queensland (CSQ) funding. CSQ funding is available for this course, eligibility criteria applies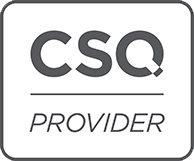 Funding Available!
Eligibility criteria applies. Contact DGT for more information.