TLILIC0005
Licence to operate a boom-type elevating work platform (boom length 11 metres or more)
Course Description
This course will provide you with the skills and knowledge to safely operate a boom-type elevating work platform (EWP) where the boom length is 11m or more. You will learn how to:
plan and prepare for EWP work
operate an EWP to perform work, and
pack up and shutdown procedures.

To find out more about requirements for applying for, or renewing a Work Platform (WP) High Risk Work (HRW) licence, please visit the WorkSafe Queensland website at Boom type elevating work platform - WP | WorkSafe.qld.gov.au

Career Opportunities
Elevated work platforms are utilised across a broad range of Industry sectors including construction, civil, resources and horticulture.
Core Units
Course Requirements
To obtain a High Risk Work licence, students must be 18 years of age to complete final assessments and apply to Workplace Health and Safety Queensland for their licence.
TLILIC0005


Licence to operate a boom-type elevating work platform (boom length 11 metres or more)
Read MoreRead Less
Course Delivery
This course is delivered face-to-face at our DGT facilities in Toowoomba or Brisbane (Meadowbrook), or alternatively can be delivered on-site for clients with suitable industry training facilities and resources to complete all training and assessment requirements.
Program Length
This course is delivered over three days with theory and practical training conducted by our knowledgeable and friendly Trainers, followed by assessment at our facility at either Toowoomba or Brisbane.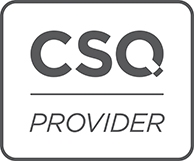 Funding Available!
Eligibility criteria applies. Contact DGT for more information.