CPCCLSF2001
Licence to erect, alter and dismantle scaffolding basic level
Course Description
The Basic Scaffolding course provides students with the skills and knowledge necessary to safely erect, alter and dismantle scaffolding in various working environments. The basic level of erecting, altering and dismantling scaffolding are the specific requirements of this course, consisting of scaffolding work connected with the operation or use of cantilevered materials hoists with a maximum working load of 500kg, modular or pre-fabricated scaffolds, ropes, and gin wheels, safety nets and static lines, and bracket scaffolds (tank and formwork).
The course requires students to have the ability to plan a job, select and inspect equipment, set up a task and to erect and dismantle scaffold and scaffold equipment. The following aspects are taught through written and practical teachings:
Comply with OHS licensing, legislation and local government regulations
Hazards and risks associated with all aspects of basic scaffolding
Knowledge of the various soil types and ground conditions necessary for setting up plant and equipment.
Work method statements, job safety analyses and other appropriate documentation regarding the site.
Completion of handover certificates
Identifying appropriate communication methods within the workplace
The successful student will have the knowledge and ability to conduct the following;
Conduct before and after operational checks of basic scaffolding and tagging any scaffolding equipment that has been damaged
Set up fall arrest systems in order to work safely at heights
Application of risk assessments and hazard control strategies
Ability to safely use bracket scaffolds, gin wheels, cantilever hoists, safety net, and static lines
Knowledge of mathematical procedures required to measure and estimate loads
Use effective communication with supervisors, managers and other scaffolders within the workplace
Interpret the manufacturer's specifications in order to safely erect and dismantle scaffolding
Career Opportunities
Upon successful completion of the Basic Scaffolding course, licence holders will be able to work in the civil, resource or general construction industries where scaffolding work is being undertaken
Core Units
Course Requirements
To obtain a High Risk Work Licence, students must be 18 years of age to complete final assessments and apply to Workplace Health and Safety Queensland for their licence.
CPCCLSF2001


Licence to erect, alter and dismantle scaffolding basic level
Read MoreRead Less
Course Delivery
This course requires face-to-face training and is delivered at our DGT facilities in Toowoomba or Brisbane (Meadowbrook), or alternatively can be delivered on-site for clients with suitable industry training facilities and resources to complete all training and assessment requirements.
Program Length
5 days with training and assessment completed in the duration of the course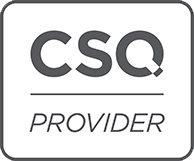 Funding Available!
Eligibility criteria applies. Contact DGT for more information.