BSBESB402
Establish legal and risk management requirements of new business ventures
Course Description
Acquire the essential skills and knowledge required to work in a business environment.
This course will teach you to:
Identify and implement business legal requirements
Negotiate and arrange contracts
Comply with legislation, codes and regulatory requirements
Identify and treat business risks
Career Opportunities
This course is suited to management, small business owners and operators, procurement, administrators, and contract managers.
Core Units
BSBESB402


Establish legal and risk management requirements of new business ventures
Read MoreRead Less
Course Delivery
This course is offered through a variety of flexible delivery options including online and in classroom at Delivered at DGT Training Centres in Toowoomba and Brisbane (Meadowbrook).
Program Length
Online: 3 months to complete. Self-paced through our online learning portal. Classroom: 1 month to complete. Includes a 1-day workshop with project work to be completed.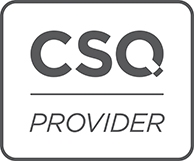 Funding Available!
Eligibility criteria applies. Contact DGT for more information.