RIIMPO317F
Conduct Roller Operations
Course Description
Acquire real-world skills in roller operations that translate across a range of practical industries.
This course will teach you:
Plan and prepare roller operations
Operate roller in line with workplace requirements
Preparation for relocating the roller
Conducting household activities
Career Opportunities
This course is suited for those employed in civil construction, operations, earthworks, agriculture and similar industries.
Core Units
Course Requirements
Students must have access to a roller throughout their practical training and assessment
Suitable venue as per criteria is required
RIIMPO317F


Conduct Roller Operations
Read MoreRead Less
Course Delivery
On-site & and face-to-face, with practical and theoretical delivery components.
Program Length
Two days theory and practical training plus logbook hours.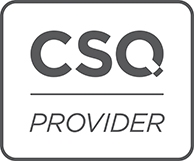 Funding Available!
Eligibility criteria applies. Contact DGT for more information.
I want to know more
Enquire Now
Not sure where to start? Let's talk it through!
I want to enrol
Enrol Now
This course is available to start anytime pending requirements are met.
Please book with our friendly DGT team by contacting us using the "I want to know more" button above or by calling us on 1300 010 185.
I want to find other Courses