RIIMPO318F
Conduct Civil Construction Skid Steer Loader Operations
Course Description
Further your knowledge in the practical operations surrounding skid steer loaders and the safe practice accompanying them.
This course will teach you:
Plan and prepare for skid steer loader operations
Operate skid steer loader in line with established requirements
Load, carry and place materials to complete work activity
Select, remove, fit and use attachments for a skid steer loader
Prepare to relocate the skid steer loader
Conduct housekeeping activities
Career Opportunities
This course is suited for those employed in civil construction, operations, agriculture, machinery, horticulture, land management, conservation and infrastructure industries.
Core Units
Course Requirements
Students must have access to a skid steer loader, materials that need to be shifted, and personal protective equipment
Suitable venue as per criteria is required
RIIMPO318F


Conduct Civil Construction Skid Steer Loader Operations
Read MoreRead Less
Course Delivery
On-site and face-to-face, with practical and theoretical delivery components.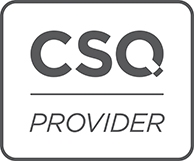 Funding Available!
Eligibility criteria applies. Contact DGT for more information.