BSB40320
Certificate IV in Entrepreneurship and New Business
Course Description
Acquire the essential skills and knowledge required to work in a business environment.
This course will teach you:
How to plan and manage new business finances
Business management and marketing
How to establish operational strategies and procedures for new business
How to establish and manage risk and legal requirements
Career Opportunities
This course is suited to entrepreneurs, business owners, contractors, sub-contractors and owner-operators.
Core Units
Course Requirements
To successfully achieve this qualification, you must complete ten units of competency. There are four core units and six elective units.
Elective units must be relevant to the work environment and the qualification, maintain the integrity of the AQF alignment and contribute to a valid, industry-supported vocational outcome. More elective options are available.
BSBESB401


Research and develop business plans

BSBESB404


Market new business ventures
BSBESB403


Plan finances for new business ventures

BSBESB402


Establish legal and risk management requirements of new business ventures
Read MoreRead Less
Elective Units
BSBESB406


Establish operational strategies and procedures for new business ventures

BSBESB301


Investigate business opportunities

BSBWHS411


Implement and monitor WHS policies, procedures and programs
BSBOPS404


Implement customer service strategies

BSBTWK401


Build and maintain business relationships

BSBTEC405


Review and maintain organisation's digital presence
Read MoreRead Less
Course Delivery
Online learning portal accompanied by competency-based flexible learning. Full learning support provided by trainers via email, phone and face-to-face visits.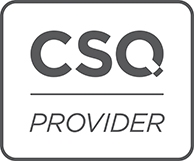 Funding Available!
Eligibility criteria applies. Contact DGT for more information.
I want to know more
Enquire Now
Not sure where to start? Let's talk it through!
I want to enrol
Enrol Now
This course is available to start anytime pending requirements are met.
Please book with our friendly DGT team by contacting us using the "I want to know more" button above or by calling us on 1300 010 185.
I want to find other Courses