RIIRIS301E
Apply risk management processes
Course Description
Learn real world skills across risk management processes for various industries.
This course teaches you to:
Plan and prepare for risk management
Assess and identify unacceptable risk
Review risk management documentation
Identify and recommend controls
Contribute to the implementation of controls
Career Opportunities
This course is suited to those who are employed in mining, drilling, operations, construction, gas and similar industries.
Core Units
RIIRIS301E


Apply risk management processes
Read MoreRead Less
Course Delivery
This course is offered through a variety of flexible delivery options including online and classroom in Toowoomba or Brisbane.
Program Length
Online: 3 months to complete. Self-paced through our online learning portal. Classroom: 1 month to complete. Includes a 1-day workshop with project work to be completed.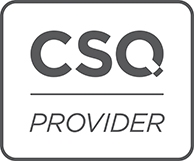 I want to know more
Enquire Now
Not sure where to start? Let's talk it through!
I want to enrol
Enrol Now
This course is available to start anytime pending requirements are met.
Please book with our friendly DGT team by contacting us using the "I want to know more" button above or by calling us on 1300 010 185.
I want to find other Courses