Two of the best for 2016
News Article from Monday 9th January 2017
Last year we saw 36 apprentices complete their training with DGT. 
Of those 36 there have been two particular stand outs that DGT will be putting forward as nominations for the QLD Training Awards. 
Lauren Bryant and Henry Finlay are DGT's top picks to contend at the awards. 
Firstly we have the wonderful Lauren Bryant our most recent trainee graduate who successfully completed her Certificate III Travel Agent traineeship in early December. Lauren only commenced in early January and successfully completed all of the required study and assessments in just under 12 months!!! Lauren has experienced a magnificent 12 months with her fantastic host Experience Travel & Cruise Toowoomba and has travelled to several parts of the world working in her role as a tour guide and trainee consultant. Lauren received great feedback from her host and has been offered ongoing employment with the company.
DGT will be supporting Lauren in achieving recognition of this hard work and will be nominating her for the 2017 QLD Training Awards for our region! We know she has an excellent chance with such a top result! Go Lauren!
An enormous thank you to her incredible host Craig and her supervisor Pip - this milestone could not have been achieved without you! Well done to all.
Secondly, DGT are very proud of the hard working no fuss Henry Finlay.
Henry will be completing his apprenticeship 12 months early due to his outstanding ability and performance for his proud host employer Chesterfield Australia in Dalby. Henry is finalising his completion this week and has been offered ongoing employment with Chesterfield. He will be another worthy nominee for the Queensland Training Awards in 2017.
Keep a look out for further announcements around any further nominations DGT announce. 
If your looking for an apprenticeship then start your journey with DGT here.
If your an employer and wish to help shape the next training superstar register your interest here.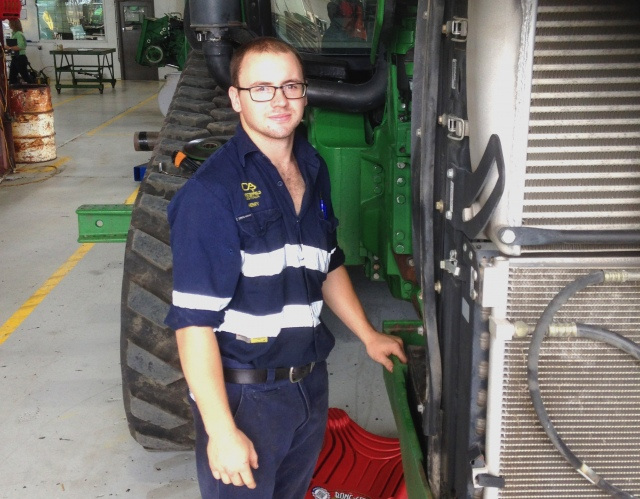 Other Articles