Skilled Up for Apprenticeships!
News Article from Friday 16th March 2018
DGT are delighted to be able to congratulate Massey Collins & Matthew Allen who today completed their Certificate I in Construction Qualification through DGT's Skilled Up Build Program as part of the Skilling Queenslanders for Work initiative.
Not only did they both complete their pre-apprenticeship training successfully, both young men have also secured themselves full time apprenticeships. They both used the experience they gained in the Program to get their foot in the door and over the line with local employers. 
Massey starts a Painting and Decorating apprenticeship with DGT and Host Business PND Painting Pty Ltd next week, whilst Matthew starts a full time Plumbing apprenticeship next week. DGT wishes Massey and Matt every success for their futures as eager apprentices.
Massey's hard work and dedication throughout the pre-apprenticeship training program is the very reason he was recommended for the apprenticeship and achieved this fantastic result. 
Matt also worked superbly and scored himself his plumbing apprenticeship he had his eye on. 
These kinds of apprenticeship success stories prove that by successfully applying and completing our pre-apprenticeship training Skilled Up Build Program or indeed any of our pre-apprenticeship courses you will increase your chance of employment.
This course is specifically geared towards those looking to secure apprenticeships within the Construction Industry.  
Almost 70% of participants in the Skilled Up Build Program find employment within 6 months of completing the program. 
Massey is pictured here in the first image with DGT Senior Employment Consultant - Mal Harders, Massey himself, DGT Trainer - Chris Morgan and DGT Employment Consultant - Christine Wagner. 
You can also see Massey participating in practical assessment for paining as part of the course. 
Matthew is pictured on the job out plumbing already! 
Perhaps you are looking to jump straight into an apprenticeship? Register your details here.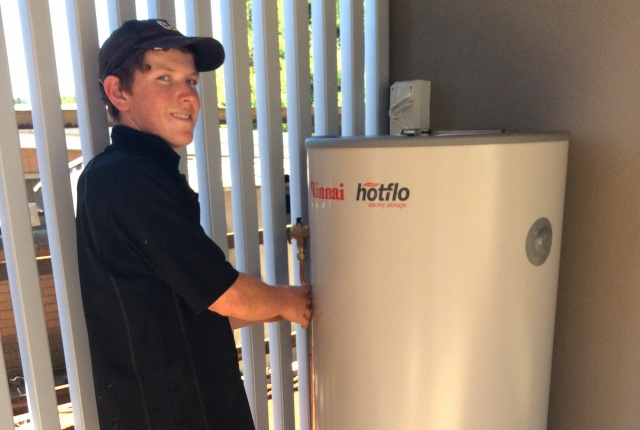 Other Articles