Legends Of League in Toowoomba
News Article from Tuesday 11th August 2015
The State of Origin Legends of League match took place on 1st of August at Clive Berghofer Stadium Toowoomba. The Apprenticeship Company and Downs Group Training were sponsors of the event.
Along with the match TAC & DGT Staff attended a Lawn Bowls event with the Legends of League players.
This event was put together  to  help raise money for the Toowoomba Hospital Foundation Children's Appeal and the Jaydon Adams Memorial Foundation.
Representing QLD
·         Robbie O'Davis,
·         Colin Scott,
·         Danny Moore,
·         Stu Kelly,
·         Chris Walker,
·         PJ Marsh,
·         Shaun Berrigan,
·         Bryan Neibling,
·         Craig Teevan,
·         Petero Civoniceva,
·         Mark Tookey,
·         Peter Gill,
·         Sid Domic,
·         Kerry Boustead
New South Wales:
·         David Peachey,
·         Nathan Blacklock,
·         Matt Geyer,
·         Mick Potter,
·         John Hopoate,
·         Cliff Lyons,
·         Noel Goldthorpe,
·         Paul Sironen,
·         Jim Sedaris,
·         Craig Wilson,
·         Solomon Haumono,
·         Max Krillich,
·         Josh Stuart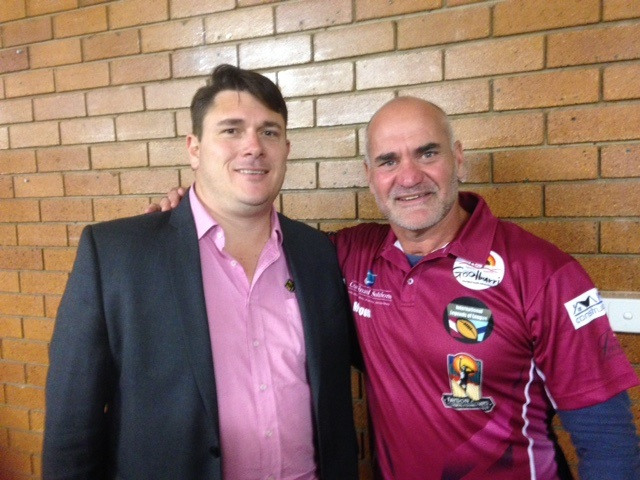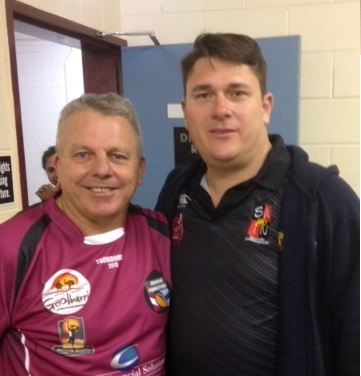 Other Articles