Job done for Tom!
News Article from Tuesday 5th June 2018
DGT and the team are proud to annouce that Tomas Searchfield has completed his 4 year Cabinet Making apprenticeship last Friday with his host employer Coopers Joinery.
Having originally being recommended it by his School, Tomas commenced as a School Based apprentice 1 day a week with the team at Coopers Joinery. 
After Tomas finished school, Coopers and DGT eagerly converted Tomas to a full time apprentice. Tom found that being able to take up a full time apprenticeship from his school based apprenticeship really helped him with the transition from school to the workforce.
Tomas was employed by DGT and hosted by Coopers for the entire term of his apprenticeship, which is an excellent outcome for all. 
When asked how important it was to have the support of an external organisation such as DGT Tom said;
"If I had any problems Mal (Tom's DGT Employment Consultat) was always there to give me a hand, I think not having the support there would make it much more difficult. DGT helped organise the off site training and that was a big one I didn't have to deal with." 
The highlight for Tom was his experience at the World Skills competition where Tom competed with other apprentices in his industry of Cabinet Making from all over Australia. 
"World Skills was amazing experience, very glad I did it, it was a great experience. I realised I was better at my job than I thought I was, which gave me confidence, it was a good way to hone your skills and I learnt things I didn't know before in training for it."
Read more about Tom's World Skills journery here. 
Tomas enjoyed every minute of his time at Coopers and sites his workshop supervisor Dave Berghoffer as the best work colleague someone could ask for.
When asked what he had learned from Dave Tom said "If you make a mistake it's always fixable. " A great lesson for life as well as cabinet making!
Tom will be staying on with his Coopers Joinery family as a full time Trade Qualified Cabinet Maker and his advice for anyone considering the same pathway?
"If you can get one definitely go for it, 4 years will fly by and you'll blink and think you missed it, you'll learn a lot and its really worth it."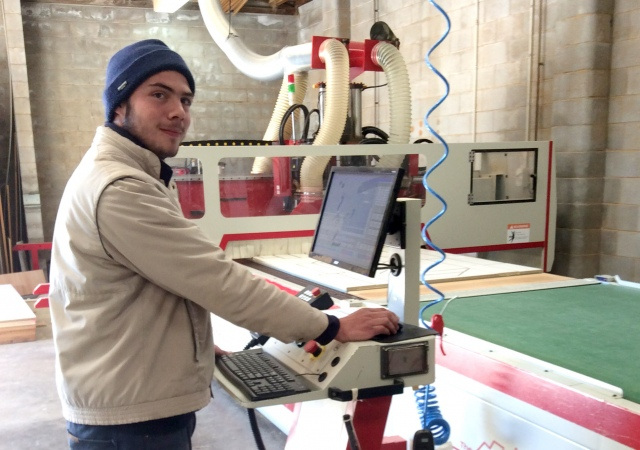 Other Articles