Gunfire breakfast for ANZAC Day
News Article from Tuesday 26th April 2016
The last post is a sound we are all familiar with on the morning of ANZAC Day however rum with your morning coffee? 
That's the tradition at an ANZAC Gunfire breakfast. 
Our apprentices ensured that this ANZAC Day was one to remember with a fabulous Gunfire breakfast spread at the Highfields Cultural Centre. Hosted by the Highfields RSL sub branch at the Highfields Cultural Centre for almost 400 people the Gunfire breakfast was a great success!
So how does the tradition work? After the dawn service, a hot breakfast is served consisting of sausages, bacon and eggs with toast. Traditional 'Gunfire' - rum in a cup of coffee, tea or milk is also be served. 
'Gun fire' was originally a British military term referring to the early cup of tea served out to troops in the morning the rum was added for an extra tipple of courage for the day ahead. 
We are proud to say that even without the tipple of rum our troops Tarina, Katelin and Kyle stepped up to the cooking challenge!
Starting at 4am and given very little instructions, it was up to our young superstars to take the lead, hit the ground running and take charge. 
CJ Jackson from the Highfields RSL sub branch was impressed with our apprentices efforts "The guys absolutely smashed it out and it was an absolute success,  I have only heard great things about the breakfast since."
In fact Katelin enjoyed the challenge so much she has already volunteered to come back and cook again next year, as a qualified chef!
The Highfields RSL sub branch have worked with DGT over the last couple of years as CJ explains "We contact DGT and offer the role to your apprentices to allow them to contribute back to the community in a positive way". 
There were smiles all round including RSL President Steve Dudley, mission accomplished.
Congratulations to Kyle, Tarina and Katelin on such a positive and inspiring achievement.
We look forward to next years event success.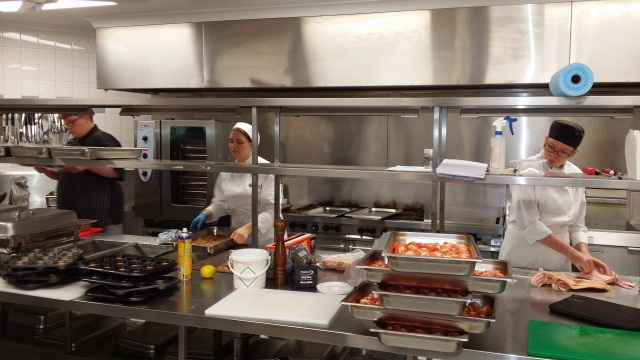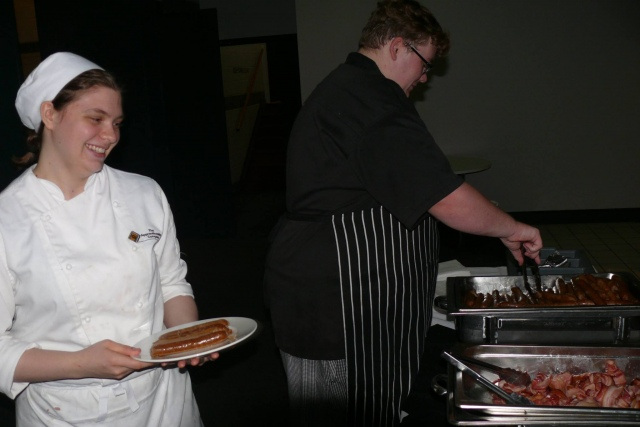 Other Articles