DJ's Done It!
News Article from Tuesday 22nd May 2018
Djarwyn McIntosh aka DJ completed his Certificate III Light Vehicle Mechanical Technology apprenticeship last Friday with the support of DGT and the team at Armstrong Ford Toowoomba BMW.
DJ has a passion for cars and how they work that he inherited from his dad. When DJ was in school they got into working on cars together and he then saw a future in this field. 
DJ was part of the team at Armstrong team for the whole of his apprenticeship and worked with Mal for the last year of it. 
"It was really good, I enjoyed my time here.  The highlight for me was working with BMW's cause they are a pretty good car to work with and really nice car to drive." 
When asked what advice DJ would give anyone considering an apprenticeship he said
"Go for it. Someone will always have your back. The pay might be a struggle to begin but in the end you come out with something that makes it easier to get a job long term."
Being employed through DGT for his apprenticeship DJ had this to say "Mal from DGT was very good, he would come in every fortnight and stuff, to see if I needed anything, support or gear, it was pretty good."
So what's next now that DJ has finished his apprenticeship?
DJ has secured a full time role to stay on as a qualified registered technician with Armstrong Ford BMW, with the goal to move up and become a diagnostic techician into the future. 
For now DJ and his workshop Service Manager Levi Grondein are both looking forward to kicking it into higher gear.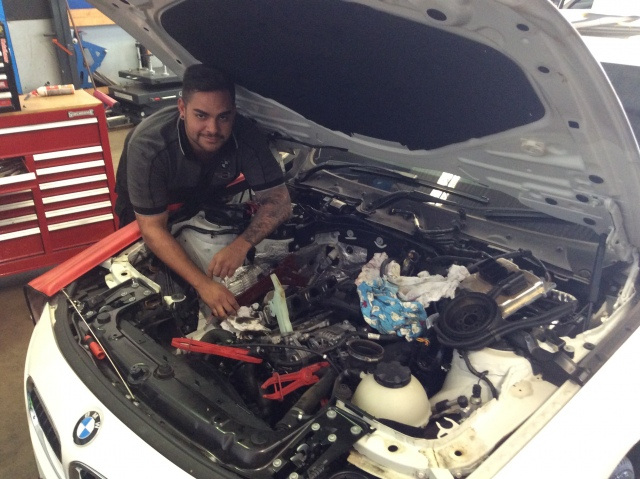 Other Articles