RIIWHS302E
Implement Traffic Management Plans
Course Description
This course teaches participants to safely read, interpret and implement traffic management plans.
This course will teach you:
How to identify hazards
How to assess and control risk
How to develop skills and knowledge to implement a traffic management plan
Licensing, legislative, regulatory and certification requirements
Access the information sheet here

Career Opportunities
This course is appropriate for those that are required to manage traffic, often working in civil construction.
Core Units
Course Requirements
All students are required to complete three practical set-ups and incident report paperwork to ensure the Statement of Attainment issued by DGT meets ASQA's requirements.
These set-ups must be completed in accordance with the MUTCD on live job site within three months of attending the training course.
Participants are also required to have:
Current drivers licence
Construction industry White Card
Own means of transport
Be able to write and read basic English
Minimum 18 years of age
Provide two forms of identification
Undertake a site specific induction
Wear steel capped or safety boots during training
Wear complete sun protection
Training renewal requirements

Have current TMI card
Complete TMI renewal training prior to expiry date on your card
RIIWHS302E


Implement traffic management plans
Read MoreRead Less
Course Delivery
Delivered at DGT Training Centres in Toowoomba and Brisbane (Meadowbrook). Ask us about on-site bookings for large groups.
Program Length
One day of classroom and practical training.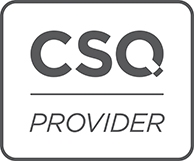 Funding Available!
Eligibility criteria applies. Contact DGT for more information.